Find New Angles with Footage Using Drone Video in Kalamazoo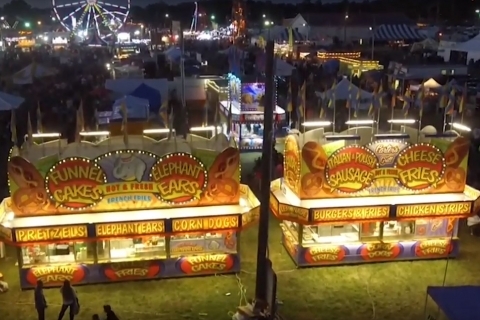 When you're looking for a way to bring a fresh point of view to your footage, you can more easily do so by utilizing drone video in Kalamazoo. Blue Fire Drones has professional drone pilots that can help you find a great new shot for your video and provide editing services to ensure that the footage you receive is exactly what you're looking for.
Get the news
Looking for an overhead shot for a news report you're doing? Blue Fire Drones can help you to give your story a great new angle. Whether you want footage recorded of a special upcoming event or just a new, high angle on a space that your reporting is about, you can get great shots with us. This can not only make your reporting more interesting, it may be the best way, through video, for you to capture a full scene, ensuring that you get everything in the shot that you need to.
Filmmaker tools
If you're shooting a documentary, short film, or anything similar, you can also get great footage this way! It could even be a video that is simply environmental footage, but, no matter what you're shooting, Blue Fire Drones has the capabilities and tools to get the shot you need. Our drone video in Kalamazoo can easily be taken to help you with gathering footage from a great angle for movie-related purposes. All you have to do is let us know where you need us, and our team of drone pilots will be on the job, getting the awesome shots you're looking for.
Bringing a new perspective to your videos, Blue Fire Drones has the equipment and capabilities you need for getting professional footage at new heights. Find your new angles for footage with drone video in Kalamazoo from Blue Fire Drones.